What Buyers Want – Do You Agree?
I was browsing through a popular mortgage blog a couple days ago and this captured my attention: A recent study conducted by Porch.com revealed the top features buyers across several generations listed as being very important in their home search.
Among the top 10 were finished basements, natural sunlight, renovated bedrooms and bathrooms, and energy-efficient features. Also high on the list were finished garages, open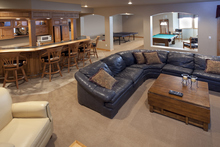 floor plans and hardwood floors.
The number 1 must-have for survey respondents is a deck or back porch. Demand for outdoor living space has skyrocketed in recent years. In fact, many homebuyers are willing to give up square footage to have it.
What are the top features you want in your next home? When consulting with your agent on your home search, be sure to prioritize what is important to you. This process helps your agent find homes that meet your needs more quickly.